Violin and Viola Lessons
Liberty Tutorials is pleased to promote the opportunity to study music with violist Colin Webb, a graduate of both Eastman School of Music, where he received a Bachelor of Music in Viola Performance, and Boston University School of Music, where he earned his Master of Music in Viola Performance. Colin Webb offers private violin and viola lessons, both virtually and in-person at his studio in Westminster, Maryland.  As a teacher, he recognizes that students follow their own path toward their musical development, and is highly invested in guiding them every step of the way with care and expertise.  To that end, Mr. Webb develops an individualized curriculum for each of his students catered to that student's own abilities and personalities, ensuring the most effective learning possible. Raised in a Christian homeschooling family, Mr. Webb has a passion for making excellent musical training more accessible for homeschooled students.  Lessons can be scheduled Monday through Thursday, at $30/30-minute lesson, $45/45 minutes, and $60/60 minutes. 
For more information regarding lessons, contact Mr. Webb at: colinwebbviola@gmail.com.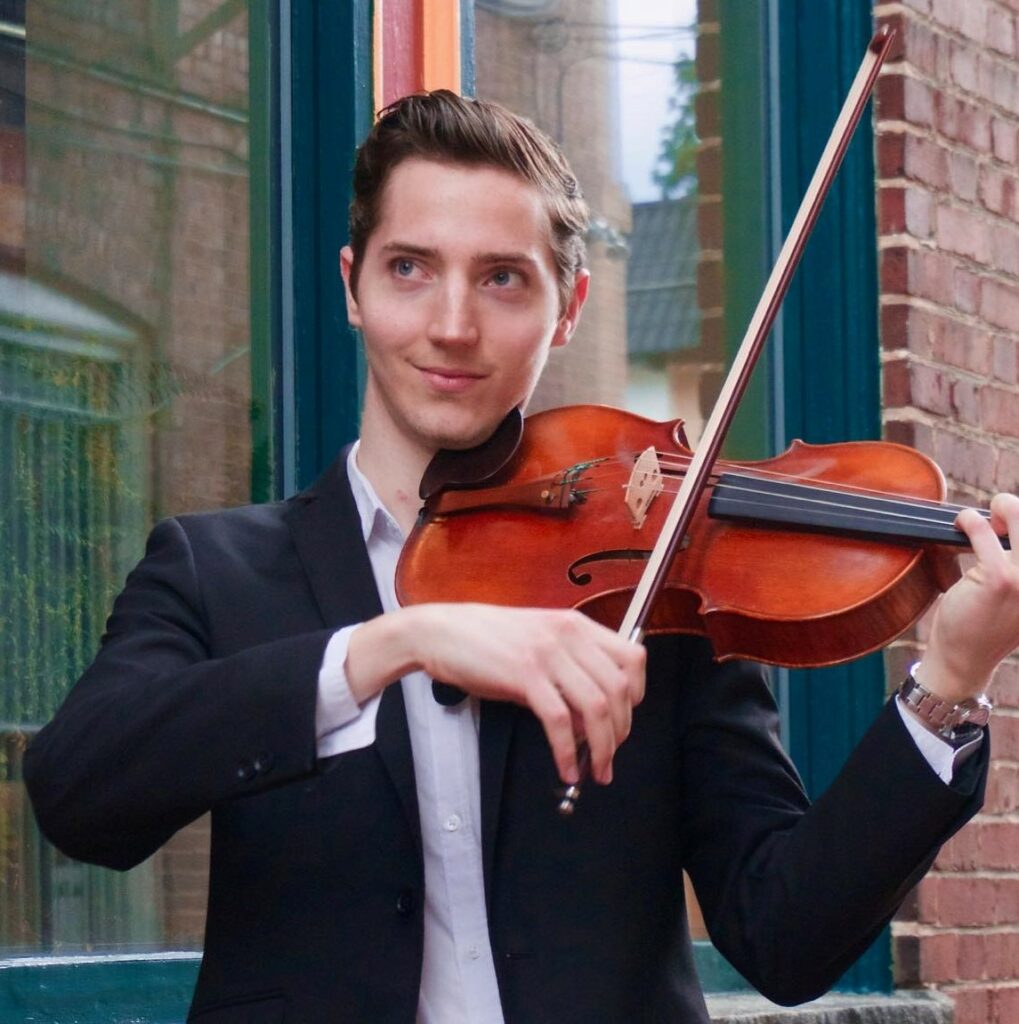 About the Instructor:
Violist Colin Webb enjoys a diverse career as a soloist, chamber musician, orchestral musician, and pedagogue. Active in the DC/Baltimore area, Mr. Webb performs regularly with several orchestras, including New Orchestra of Washington, Washington Chamber Orchestra, Richmond Symphony, and Peacherine Ragtime Orchestra. He also performs widely throughout the region as founding member of the Webb Duo as well as with the Two Rivers String Quartet and Kennedy String Quartet. A graduate of Eastman School of Music and Boston University School of Music, Mr. Webb received further training at the Amadeus Academy in England and the Internationale Stichting Masterclass Apeldoorn in The Netherlands. He has served on the faculties of The Park School of Baltimore and Mount Airy Christian Academy and as a Viola Section Coach for both the Young Musicians of Baltimore and the Baltimore String Orchestra Camp.